Cedar City High School
Class Of 1967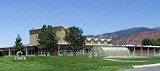 Message Forum
| | | |
| --- | --- | --- |
| | | |
10/04/22 01:07 PM
#1

To all classmates:

A huge "Thank You" to all of those who came to our 55th class reunion. In talking with some, it seemed to be a success...or at least we got a chance to renew old acquaintences, tell some half-truths that we hope we not be verified (that is suppose to be funny), eat some pretty good food and share a moment of tears and sadness for those who have passed on.

I want to thank those who were instrumental in helping me pull this off. Yes, I know I was given 5 years to plan but I have always been one to procrastinate. So..a big thank you to Susan Adams who was and always has been the silent (but deadly) force behind most reunions and also the Class of 67 webpage. I will name the rest in alphabetacal order (last name) so as not to play favorites. Stephanie Bess Casrtwright, Judy Vandenburg Jensen, Gary Gulliford, Elaine Parry Johnson, Lenny Olafson, Kent Peterson, Gordon Thopham, Danny Walker, Gary and Glenda Whitney, I would be amiss if I didn't publicly thank my wife, Jennifer, for lovingly suggesting that I needed to get out my lounging chair and organize the reunion. She was also the driving force to ask Arlene Parry Heap to put together the Memorium for our classmates who are no longer with us.

Now for those who couldn't attend (and I talked to many who were not able to be with us), thank you for recognizing who I was and for correcting addresses and phone numbers.

In conclusion, I want to ask for your help in reaching out to those who you know that may not have been contacted because we simply didn't know where they are or how to find them. I also know there are some who don't want to be contacted for whatever reason. I you read this and fall into that category, please know we care and want you to come join us in five years.

Your fellow classmate,

Bryan
11/21/22 05:01 PM
#2

Recently, more high school classmates have been added to the Classmate Profiles in the Class of 1967 web site. All students found listed in our class in any of the 1965, 1966 or 1967 Cedarian yearbooks have been included.

To have been listed in a yearbook as a student that year, the student had to have been identified in a photograph in the yearbook (note: not from a school registration list). Each year, some attending students were not identified in the yearbook.

Some students known to have attended Cedar City High School during our high school years are not identified in any of the CHS yearbooks.

An attempt was made to obtain from the high school lists of registered students during those years. Apparently the schools didn't keep or archive those records.

Yearbook portrait photographs have been added to the Classmate Profiles that didn't already have them -- if an appropriate photo was found. The latest appropriate photo was used, i.e, if the student's photo is in the 1967 yearbook, that photo was used. If not in the 1967 yearbook, the 1966 yearbook photo was used, etc. In a few instances, there are no portrait photos in any of those three high school yearbooks of students known (remembered) to have attended CHS with our class during one or more of those years. In those cases, if a photo was found in a Jr. High yearbook, that photo was used and identified as a 'Then' photo.

Gary Gulliford
11/23/22 04:47 PM
#3

If you know who were on the reunion committee for any of the following CHS Class of 1967 reunions, please provide me with that information.

5 year reunion

10 year reunion

15 year reunion

25 year reunion

40 year reunion

45 year reunion

Thank you,

Gary

garygulliford@comcast.net
04/09/23 07:56 PM
#4

The Cedar High Class of '67 Reunion Committee, met in November, primarily for the intent and purpose of setting a date for the reunion of 2027. It was determined that our next class reunion will be held Thursday, September 16, 2027. We feel fortunate to have spent our informative educational years with such amazing classmates, and look forward to these limited occasions that bring us together. Please circle this date on your calendar and plan to attend. For those of you who have never attended, these gatherings are really fun, please give it a try. You won't miss another one!

Our sincere thanks to Brian Wood and those who assisted in making the class reunion of 2022 a success. It is not apparent how Brian was able to create balance in demands that pulled him in so many directions at a difficult time, but he gave it his all, and is to be commended for his first rate effort. Thanks again, Brian!

Gary Gulliford, we are all enjoying the substantial effort you are expending as you keep the class web site current. We have had a lot of positive feedback, and congratulate you on your efforts.

Sincerely,

The Class of '67 Reunion Committee,
Susan Durfee, Kris Hanks, Elaine Johnson, Dave and Leslie Morris, Kent Peterson, and Mike Petty
07/17/23 06:30 PM
#5

Funeral services for Tess Fenton Rawlinson.

Thursday July 20, 2023 Old Rock Church 131 East 100 North Fairview, Utah 84629

Viewing at 9:00 a.m. Funeral at 10:30 a.m.

Luncheon after the services then drive to Delta.

Graveside services 2:30 pm, Delta Cemetery.

Directed by Rasmussen funeral home of Mt. Pleasant, Utah.
08/02/23 10:39 PM
#6




08/12/23 03:37 PM
#7




Margaret, The class of 1967 proudly acknowledge the dedicated outstanding service you provided for the citizens of Iron County, serving as judge for 50 years. We are proud to recognize your excellence and honored to claim you as a member of the class of 1967.
09/07/23 07:01 AM
#8

A message from this web site states that our class available space has been exceeded. More space is needed before new items can be added.

Only a few classmates have placed photos in the Member Galleries, and most of those were placed several years ago. Those photos will be deleted to free up space.

Some of the many photos from the 45 Year Reunion and 50 Year Reunion galleries may also be deleted.

If you want to save copies of any photos that may be deleted from this site, click on the photos you want to save and do a 'Save As' to your computer before December 2023.

Thanks,

Gary
09/18/23 07:45 PM
#9

Susan Mitchell Adams, the initial and long time administrator of this, our CHS Class of 1967 site, passed away last night, Sep. 18, 2023.

Viewing will be 6:00 - 8:00 PM Friday Sep. 22, 2023 at the SUU LDS Married Students Chapel.

Funeral services will be held at 11:00 AM Saturday Sep. 23, 2023 at the same location.

520 S. 1100 W. Cedar City, Ut

Thank you Paul Haider for the information.

This site still has Susan identified as the 'Root Administrator' and will not let me change her status to 'In Memory.' I have submitted a request to allow me to do that.

'IN MEMORY' has now been updated.
10/01/23 07:07 AM
#10

The following was posted on Facebook by the 'Save the Cedar High School Redmen Unlimited'

Below is a sample letter. Personalize it by adding or changing information to suit your particular needs. School Board members names and emails listed below.

Iron County School Board members

Dear Iron County School Board Members, (If sending to individual members, personalize your letter with their name)

Personalize the introduction – State whether you are a parent, teacher, community member, or have another connection to the school district.

I wish that Native Americans would recognize the honor of having a sports team named after them. Teams choose Native Americans as names and role models because people admire these people. We view them as strong and courageous with many other positive qualities, not as negative stereotypes. As a white person, I cannot walk a mile in the shoes of Native Americans, but I admire their way of life and religion more than those of most groups I see today.

Obviously, sports teams choose their nickname for something that is positive that they want to be associated with. Generally, Indians are considered to be a warrior, strength, and all of the admirable qualities that you would want to have.

The Redmen name can provide a chance to educate people about Native American culture and history.

We see positive Native American imagery and sports as a powerful way to remain visible and relevant in rural Iron County. And also, we feel like there are great opportunities for partnerships, especially between CHS and educational institutions that have a native theme like the University of Utah Utes.

As a parent, resident, alumnus, I believe that our schools should be doing everything in their power to provide the best possible education for our children. By reinstating the Redmen name students will once again be proud of their school. Therefore, I would like to ask the school board what plans are being made to bring the Redmen name back?

What steps are being taken to implement a Native American curriculum so teachers, staff and students understand the incredible trials and tribulations our nation's first inhabitants experienced?

I appreciate the hard work and dedication of our school board members and staff, and I look forward to hearing more about how our district plans to reinstate the Redmen name that will no doubt benefit our students, alumni and community.

I've included my phone number and email address, and look forward to hearing your response.

Thank you for your attention to this matter.

District 2, Board President

District 6, Board Vice President

lauren.lewis@ironmail.org

dave.staheli@ironmail.org

Stephanie.hill@ironmail.org

tiffiney.christiansen@ironmail.org

megen.ralphs@ironmail.org
| | | |
| --- | --- | --- |
| | | |